Designer reflectors for your safety
Did you know that 40% of all car accidents involving pedestrians happen in the dark in densely populated areas? In order for you to feel safe in traffic and be visible at all times, we have designed reflective products for all kinds of situations. The idea is for you to want to wear them as stylish accessories for parties, work and leisure. Wearing reflectors is a simple and smart way to make yourself visible in traffic. You can read more about our thoughts on safety here. And get some tips!
Reflectors that save lives
Our reflectors make you visible in the dark at a distance of over 125 metres. They are made in 3M Scotchlite, which is one of the safest and best materials on the market. All of the products are tested by SP, now RISE (Research Institutes of Sweden), and certified according to EN 13356 (personal reflectors). All of our products are CE marked.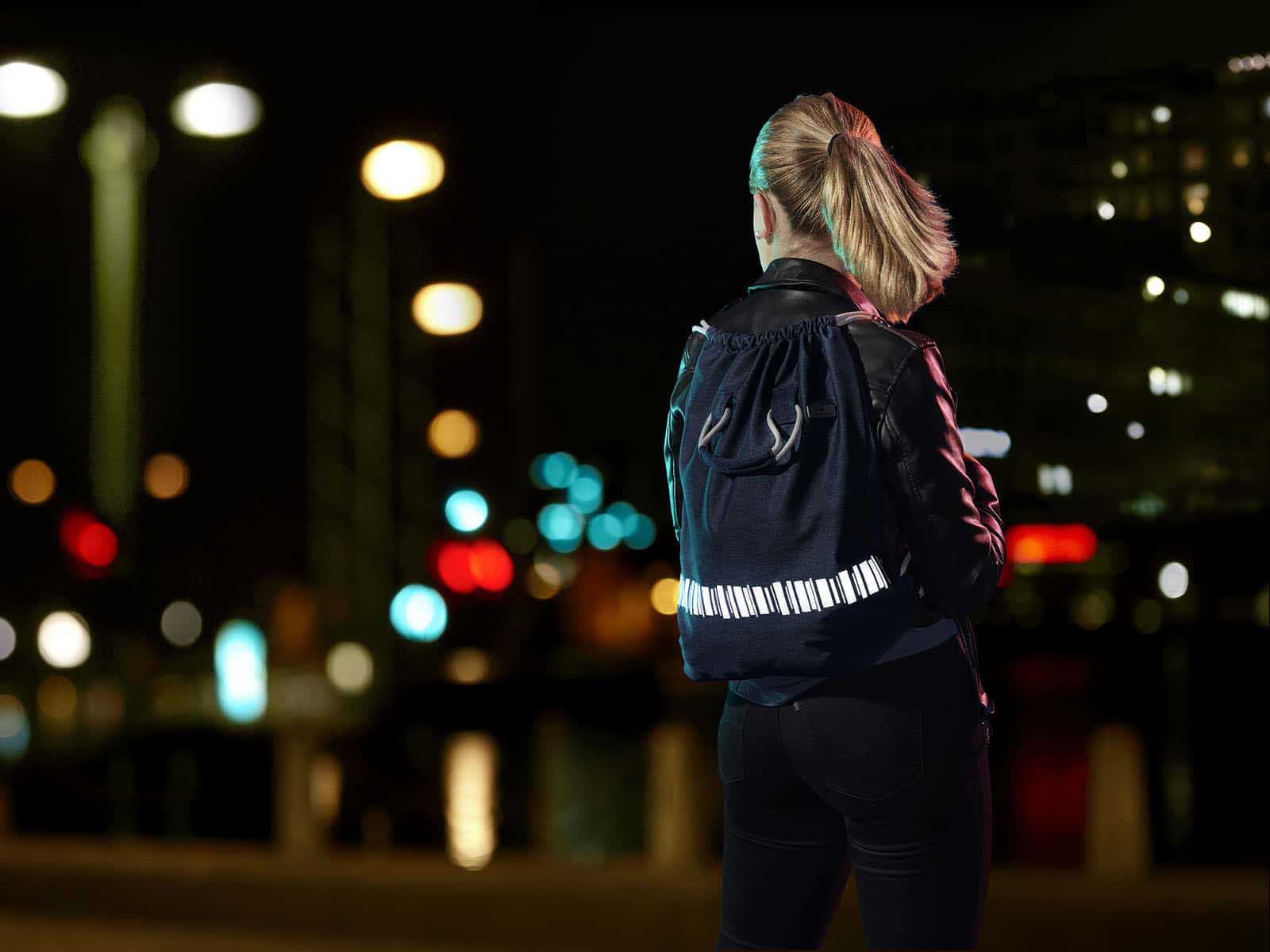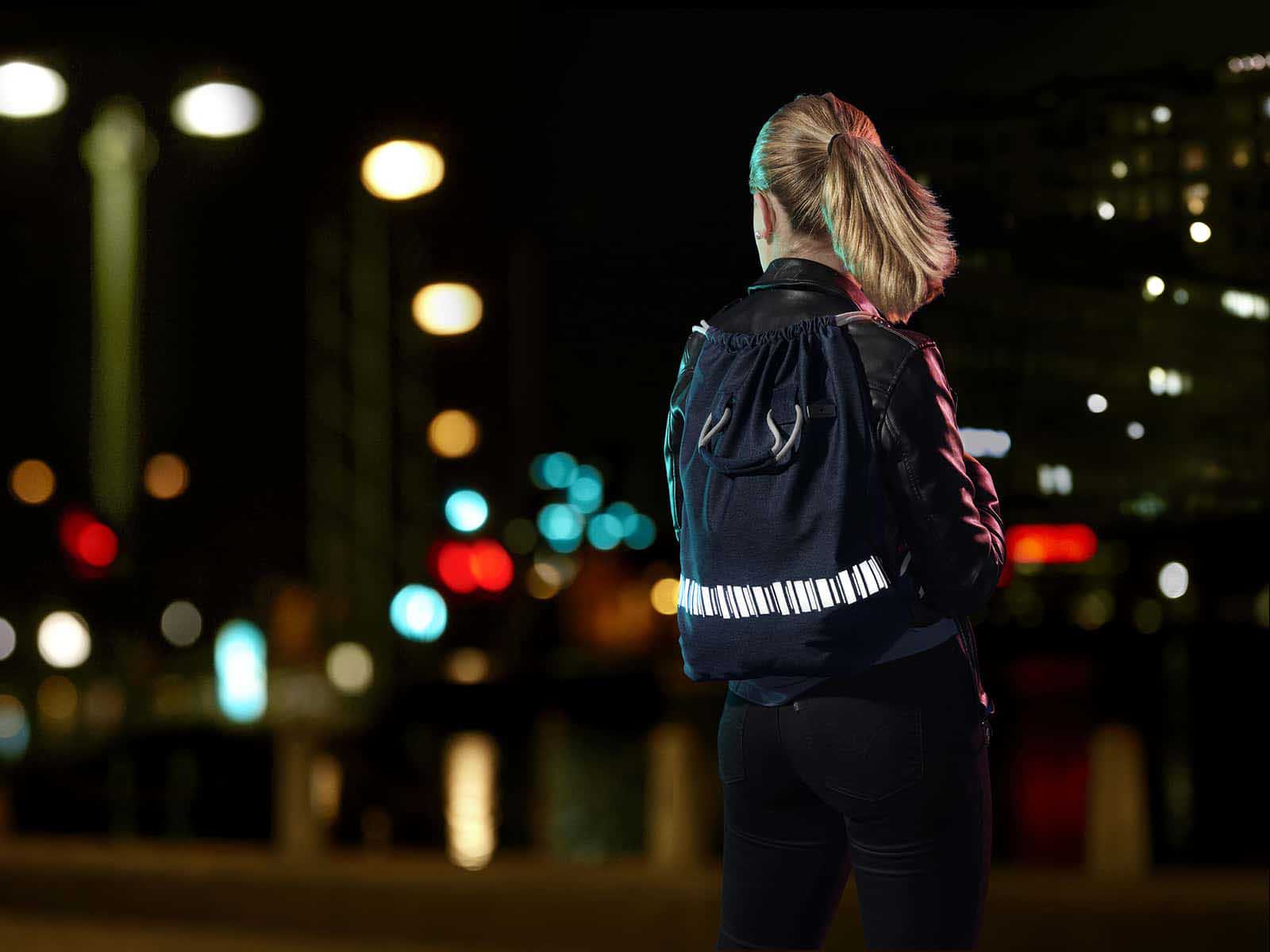 Reflectors from head to toe
In the collection, there are five reflective patterns with a Nordic theme – cloudberries, braids, mountain tops, Northern lights and lingonberries. You will find them on all kinds of products to be worn from head to toe. On hats and bags, belts, shawls and arm bands, as well as stylish accessories to attach to your bag. Take a look at the collection at our webshop.
Tips to be more visible in traffic:
Wear reflectors on the both the left and right side
Wear reflectors high up and low down on the body
Wear reflectors on parts of your body that move, such as your arms and legs
Wear CE marked reflectors such as those from Smart in the dark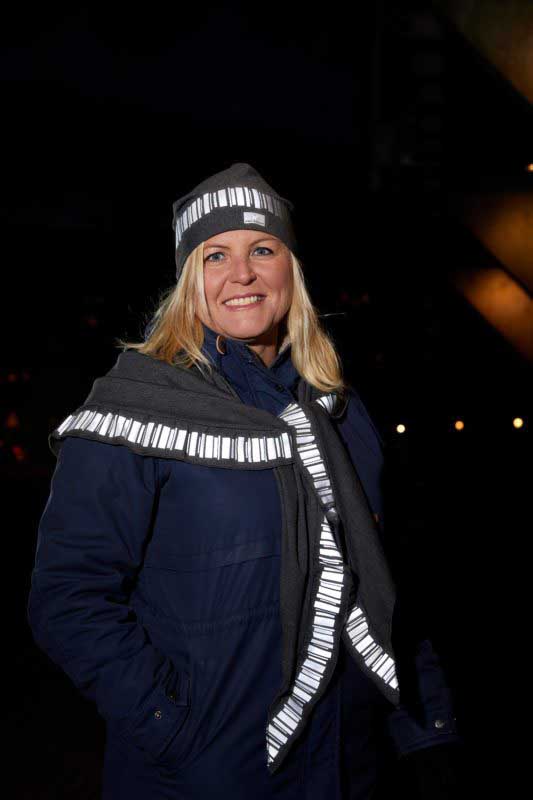 Police officer Tess, urges: Use reflectors, they can save your life!
Terese Lago is a Swedish police officer. She often goes out to visit schools and recreational centres to talk about what it's like to work as a police officer, but her job also includes investigating and intervening, i.e. going on urgent cases to people who need help.
Read more
Four safety tips for reflectors
Nowadays, many people's winter and autumn attire is lacking in reflectors. We give our children wearable reflectors but forget the reflectors on our own clothing. Instead, we go out in black winter clothes in the belief that the closest street light will signal our presence to motorists.
Read more