Smart In the Dark story started back in 2011 when Ann-Sofie Hermansson founded the company. The idea came to her one day when she noticed the lack of stylish reflectors for well-dressed women and men. The reflectors available on the market were simply too yellow, too unsightly or too childish, and she was tired of having to choose between looking stylish or being safe. Ann-Sofie then decided to create a brighter future with stylish reflectors that you can wear proudly – for work, parties and leisure.
The challenge now was to make her idea of stylishly designed and safe reflectors a reality. The first collection – the Nordic Silver Collection – was launched in 2014. An exciting collection of reflective accessories featuring Nordic patterns. The response was beyond expectations and a new phase of business development began. The reflective collection developed from what was originally just a belt, to hats, bags and other accessories that light up the dark.
From the beginning, the passion has always been to encourage people to look after themselves and their loved ones in traffic. So be smart and make sure you're visible in the dark!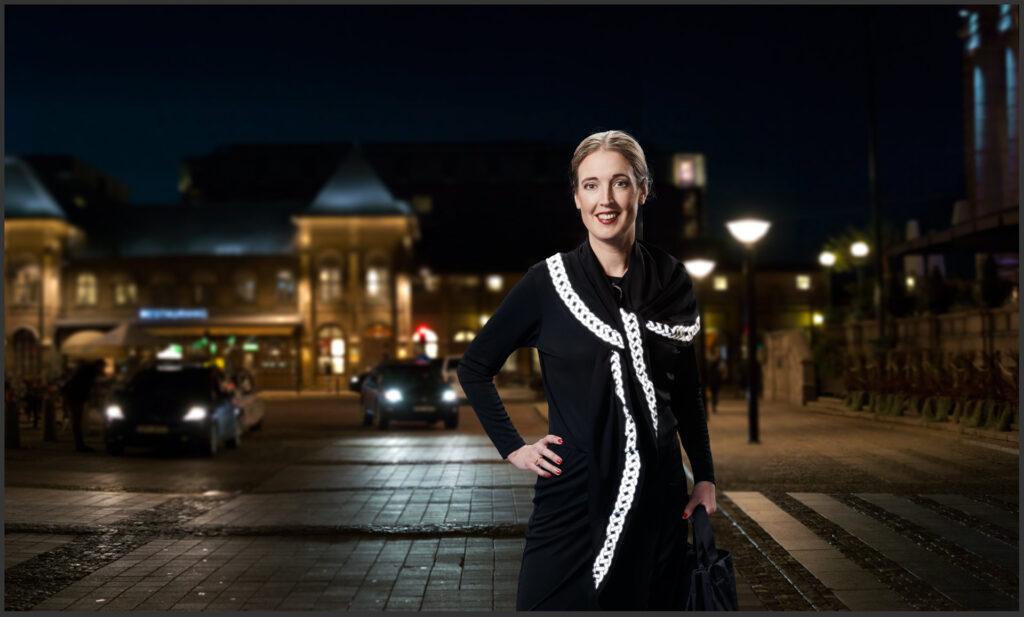 "It's been hard work. Going from an idea to a finished product took just over three years; first getting people to believe in my concept and then getting to all of the product details. This has meant several trips to factories around Europe.
I really didn't want to compromise on anything – not on design, function nor quality. My demands have been high, which has had its costs. But it has also been worth it. I am super satisfied with my products, and today I have a wide product line of CE-marked quality reflectors of which I am extremely proud.
In addition, I have had plenty of satisfied customers over the years who, thanks to my reflectors, are safer in the city's streets"
Ann-Sofie Hermansson, founder of Smart in the dark